The Changing Landscape of Cybercrime
16th January 2021
Posted by:

Gopi Shukla

Category:

Blog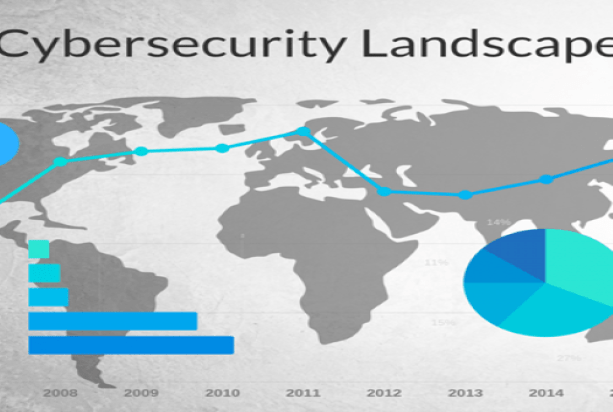 In the last three decades, we have witnessed rapid growth of the Internet, mobile technology and the correspondingly rapid growth of online crimes, or cybercrimes. With this growth, there has been a spike in the rate of cyber- crimes committed over the Internet. This has resulted into some people condemning the Internet and partner technologies as responsible for creating new crimes and the root causes of these crimes. However, there is hardly any new crime resulting from these new technologies. What has changed, as a result of these new technologies, is the enabling environment. Technology is helping in the initiation and propagation of most known crimes. As we get rapid changes in technological advances, we are correspondingly witnessing waves of cybercrimes evolving.
The period before 1980 was an experimental period. Then, the Internet was new and required sophisticated and specialized knowledge that very few people back then had. There was very little valuable information and data stored in online databases as there is today, and there were no free online hacking tools available. If one wanted to hack, one had to develop the tools to do the job— a daunting task that required expertise. The easiest way to do it was to join hacking groups.
The second generation of cybercrimes probably started at the tail end of the first generation, around 1990, and lasted through 2000. This period was characterized by serious, often devastating, and widespread virus attacks on global computer networks. This period saw an unprecedented growth in computer networks around the globe. These interconnected and interdependent networks became a very good conduit for these virus attacks. As the world became a mesh of thousands of interdependent computer networks, more individuals, businesses, organizations, and nations became more dependent on them. Because of this high dependence, which continues, the mere mention of a virus attack, whether real or not, caused panic in company boardrooms, classrooms, and family living rooms.
By the year 2021, the cost of cybercrime damage throughout the world is expected to reach the heights of $6 trillion. However, when you learn that the threat of cybercrime grows each year due to consistent digital transformation, this figure will come as no surprise.
All companies are under threat
Businesses today are digital-first, and if that's the case, then organisations must ensure that there is a safe space to store data and share information. To do this, security must be adapted to respond to ever-growing and ever-changing threats.  A system that isn't well-protected can be infected with malicious spyware and hackers are easily able to obtain sensitive information that within seconds can be passed on to individuals or organisations that can use it for financial gain or maliciously destroy it. Understandably, this can be hugely detrimental to businesses and such issues highlight that cybersecurity is absolutely essential.
Understanding how it works
IT professionals must work together to understand how best to address security concerns. The first step is to understand where problems occur. More often than not, the most common scams are still found in emails and regardless of how these are presented; they all have the same goal. Think about where your company data is kept, who can access it and thus, how secure it is. Pinpointing the weaknesses in your security system will allow you to find the best prevention methods to put in place. Employees must then be educated on these strict procedures to ensure that they adhere to safe information practices.
Implementing cloud security
Cloud technologies mean that professionals in the field of IT now have exactly what they need to deal with threats before they become damaging. Organisations are moving to the cloud so that they can manage security risks in real-time and this has proven to be a cost-efficient solution alongside giving IT technicians the upper hand when it comes to seamlessly updating without reconfiguration. Within the cloud, important data can remain secure, and this is done via encryption. So, even if a hacker was to breach the first lines of defence you have in place to protect your network (passwords, for example), the data inside will be encrypted. Alongside this, extra layers of security such as multi-factor authentication and single sign-on ensure that only the users who have the correct credentials can access the information. There are four basic steps involved in the correct implementation of cloud security. First, you need to determine where any potential threat will stem from aka where the sensitive data resides and think about how this data is currently managed. This data may be in databases, documents and log files that have been spread out over multiple servers. Next, you must ensure that this data can only be accessed by authorised personnel by encrypting that which you do not wish to be seen. The third step is to establish a database security monitoring system to enforce compliance. Then, you must implement a SIEM (Security Information and Event Management) solution that will provide a single view and real-time analytics that will quickly identify potential attacks no matter the source
Security dividesHowever, as cyber risks increase and become more complex, the resources that can respond to them do too. Some people believe that this will create a "security divide" where some organisations can no longer effectively deal with threats. For example, while a company may have the certain cybersecurity resources in place, its partners may not, and vulnerabilities will soon surface. Additionally, as the amount of devices with internet connectivity grows, so does the range of attack vendors.  Perhaps this highlights the need for an international system to be put in place to help to control security threats. The internet is an interdependent system, so this means that communication and collaboration will be critically important among nations as threats on cybersecurity continue to grow.