Prathima Bhat
Consultant-Enterprise Applications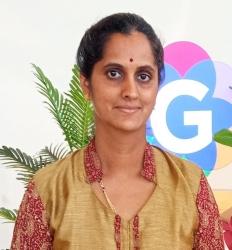 Web based Intelligent switch solution product Testing
Future Software SNMPv2 module Quality Assurance
Lawful Intercept product Test Lead
Smart card APIs development and Testing
Test Planning, Test strategy, Effort estimation,Hardware and software setup for the execution of project, Test metrics,Daily/Weekly status meeting with clients and Team members,Update project Reports
Compliance to process related documents update w.r.t. project.
MSc Computer Science    Mangala Gangothri, Mangalore University,Karnataka, India
B.Sc Computer Science Poorna Prajna College, Udupi, Karnataka, India
In her 10 years of experience, Prathima has worked with major networking company, Future Software Technologies, Chennai and TCS with clients Narus Inc and Toshiba. Her expertise is in the area of Networking, Lawful Intercept and Smartcard Development project. She has written process compliance reports for Toshiba project.
7 dot 2 IT Consulting comes up with solutions that actually result in business benefits. That is their strength compared to other consulting companies.
Before consulting with 7 dot 2, Prathima worked for Future Software Technologies and Tata Consultancy Services. She is expert in test automation.
The growth of IT Consulting & Implementation segment in India is driven by the increasing preference for digitalization of business processes across industries.

Bring to the table win-win survival strategies to ensure proactive domination.
If you'd like a free consultation, please start by completing the form: