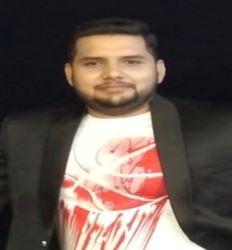 System Process Implementation

Team Management

Sales and Marketing
B.A.(English Literature, Sociology)

CSJM University Kanpur, Uttar Pradesh, India.

Certifications 

DCA, CCC, MS Program
Ability to Drive, Motivate, boost & Lead Team to Implement the project within the time line. A result oriented professional with 7 years of experiences in System Implementation, Sales, Functional and Team Management.

7 dot 2 IT Consulting comes up with solutions that actually result in business benefits. That is their strength compared to other consulting companies.
Possess keen business acumen in analyzing and understanding business requirements, map with requirement and delivering on time with satisfaction.
The growth of IT Consulting & Implementation segment in India is driven by the increasing preference for digitalization of business processes across industries.

Bring to the table win-win survival strategies to ensure proactive domination.
If you'd like a free consultation, please start by completing the form: