Sumit Sen
Business Development Team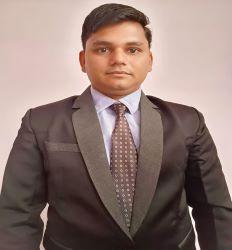 Business Development

Sales and Marketing

Communication
B.A (Political Science), Dr. Hari Singh Gaur University, Madhya Pradesh, India.
Certifications –

 T.F.A.P (Tally Financial Accounting Program),

Computer Hardware & Networking NH+.
Sumit is a result oriented professional with 1 year of experience in System Implementation, Sales and ERP.
He has excellent communication skill and ability to work independently or as part of a team to meet project deadlines.

7 dot 2 IT Consulting comes up with solutions that actually result in business benefits. That is their strength compared to other consulting companies.
Before joining 7 dot 2, Sumit worked for SPM Autocomp Systems Pvt. Ltd.
The growth of IT Consulting & Implementation segment in India is driven by the increasing preference for digitalization of business processes across industries.

Bring to the table win-win survival strategies to ensure proactive domination.
If you'd like a free consultation, please start by completing the form: