Effective Data mining solution
Enterprise Applications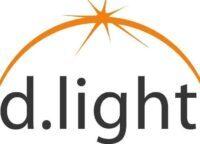 D.light is a global leader and pioneer in delivering affordable solar-powered solutions designed for the two billion people in the developing world without access to reliable energy. D.light provides distributed solar energy solutions for households and small businesses that are transforming the way people all over the world use and pay for energy. Through four hubs in Africa, China, South Asia and the United States, D.light has sold over 20 million solar light and power products in 70 countries, improving the lives of over 100 million people. d.light is dedicated to providing the most reliable, affordable and accessible solar lighting and power systems for the developing world.
Dlight Energy was experiencing explosive growth globally in their business. They had very aggressive growth plans for their business over the course of next 2 years and beyond. They wanted guidance and clarity on what they should be doing over the next two years in Information Technology, and required a 2 year IT Roadmap.
7 dot 2 delivered this project in 3 phases – Discovery, Current State Assessment and Future State Assessment. The first two phases focused on understanding the companies current IT solutions and also companies strategic business plans. 7 dot 2 interviewed around 20 key executives across the globe and across business segments (Marketing, Operations, Finance, Manufacturing, Top Management, IT) to understand their current and future business processes and their interaction with IT. Based on the current IT portfolio, current and future business plans, 7 dot 2 developed a future state assessment including budget estimates. The future state assessment included a 2 year IT roadmap with project sequencing which were aligned with the customer business plans.
Dlight Energy got clarifty on the expected IT investments over the course of next two years, including the business benefits from each of the project. The sequencing of the project was linked to the technology pre-requisites and business plans. Dlight Management could accordingly organize their plans for Information Technology.