Strategic IT Management
IT Consulting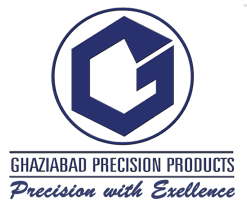 GPP offers best quality comprehensive solutions for Valve Train Components, Casting products, Chassis Components and Engineering Springs. Spread across three production plants in an area of over 29,000 sq. mtr., manufacturing facilities of GPP Group are equipped with state-of-the-art machineries and equipment for Hot Forging, Projection Welding, Induction Hardening, Gas Carburising, Hardening & Tempering, Centerless Grinding, Super Finishing, Precision Machining, CNC controlled SPM, Spring end Grinding, Shot Peening, CNC Spring Coiling, Forming Machine & Inhouse Foundry etc.
Ghaziabad Preceision Products is on an aggressive growth path and is aiming to reach INR 5,000 Million Sales turnover in the next couple of years. They needed a CIO who could lead and set a strategic direction for their IT team in alignment with the business. This was essential to meet the business goal.
7 dot 2 IT Consulting assigned a part time CIO to meet this requirement of GPP. The support was provided for one day a week onsite and remote consulting support over email and phone during the week. The IT consultant from 7 dot 2 had over 2 decades of IT experience and bright in the right balance of technical and managerial knowledge. We also set an aggressive strategic IT road map and is executing it with the IT team of GPP to meet the business goals.
The whole approach towards IT of the GPP staff has changed. They now consider IT a major tool to improve their own productivity and hence are extensively using the IT services and demanding more and more.
Kaizen is an important tool in GPP's progress and more than 10% Kaizens are raised on IT team. With a small team, 15-20 Change Requests in ERP and IT Infrastructure are being delivered consistently. Besides ERP new system to manage documentation for Process Quality is implemented in GPP, followed by HR management system implementation. Pilot project under the IOT program have been implemented and newer projects are under initiation phase. At the same time the overall cost of IT has gone down while better services are being delivered.