Cost effective WordPress based Website
Enterprise Applications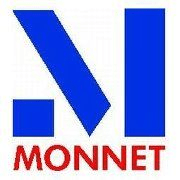 Established in 1994 by its dynamic Chairman & Managing Director, Mr. Sandeep Jajodia, Monnet Ispat & Energy Limited (MIEL), has a de-risked business portfolio that encompasses Ferro Alloys, Coal Washing, Mining and Real Estate. Monnet Group has experience in executing and operating investments of $1 Billion in various projects. They produce various ferro alloys, such as silico mangenese, ferro mangenese and ferro chrome, that are used in the production of different grades of steel. The Monnet Group also carries out extensive coal washing and beneficiation for both the public and private sectors.
Company is under Insolvency and a new website was required by the Resolution Professional for posting regular updates relating of the Insolvency Process.
Simple and economical WordPress based website was created to post the updates. The client was provided a training manual so that they could manage posting website updates on their own.
Company was under Insolvency and hence they were very sensitive towards the price of the website, hence a very cost effective and simple solution was provided to meet client's business needs.