Expert IT Infrastructure guidance
IT Infrastructure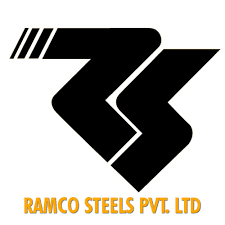 Ramco Steels Pvt. Ltd. is a composite unit having a hot-forge shop, proof machining facility & a CNC machine shop, within the same premises. The company serves the automotive, mining, hydraulics & other light engineering industries, both in India and globally. Ramco enjoys a good reputation amongst its clients for the strong value proposition that it offers, without fail, year after year. At Ramco, they take pride in constantly exhibiting the following: flexibility to customers' changing demands, commitment to quality & delivery, fast response time to enquiries (3-5 days), short lead time for sample development (4-6 weeks), quick ramp up for new projects, competitive pricing, confidence in our team & financial stability.
Ramco Steels was under major expansion drive and were establishing a new factory about 10 kms away from their existing factory in Faridabad. They needed expert guidance and support to establish grounds up a modern IT infrastructure to meet their data backup, cyber-security, email and connectivity requirements. They also needed support to modernize their existing factory IT infra setup.
7 dot 2 setup a new design for their IT Infrastructure needs including networking, NAS based data backup, domain controller, cyber-security with Firewall and end point security. We also built, designed and delivered a solution to connect the two factory with each other. We helped to identify Internet Service Provider for their new factory, negotiate the best deals and implement a very cost effective voice calling solution. We also deployed a windows patch management solution so that the systems can have the latest patches without consuming excess internet bandwidth. We also helped the client to hire the right IT talent to manage the setup internally and now conduct monthly audits and provide remote support to maintain and enhance the solution
Ramco Steels is having a modern Email solution, they have full control on the IT resources that need to be provided to their staff. The communication costs have come down significantly. The system is robust and has served the customer very well. It has provided them the right platform to now venture into Enterprise Applications like ERP. We have also coached and built effective MIS reporting system so that management is able to get an accurate view of the IT costs and take decisions to keep them under control.